New local and regional trains
Norske tog has entered into an agreement with Alstom to buy 36 new local trains and 19 new regional trains - Coradia Nordic - to replace old and regional trains to replace old and outdated trains in Eastern Norway. The agreement includes an option to buy up to 200 new trains in total.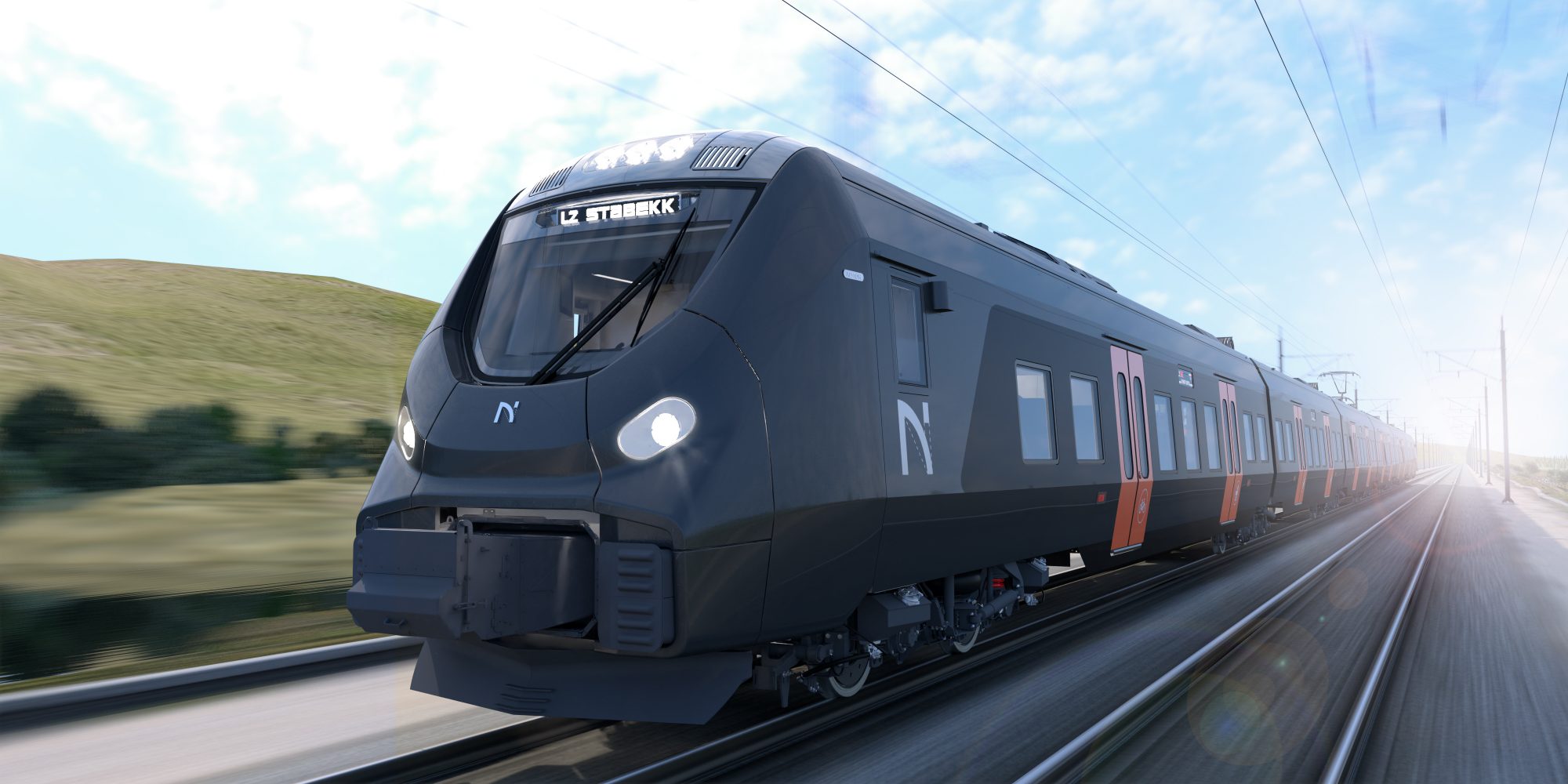 Illustration: Alstom
Project overview

The project's main goal is to acquire new local and regional trains to replace old and outdated trains on in Eastern Norway. Each train will have increased passenger capacity, and therefore meet the demand better.
Six suppliers qualified for the competition. The train manufacturing company Alstom won after an overall assessment of price and quality. The final agreement was signed 10.01.22, and has an estimated cost of 20 MRD NOK.
The new local and regional trains - Coradia Nordic - has a well-proven track record, and is specially designed to cope with the hash Nordic winter climate. The train meets all requirements related to capacity, customer satisfaction and technical solutions. The train's total capacity is 778 passengers, which is an increase of about 40 % compared to the trains being replaced, and has a top speed of 160 km/h.
The seats are set up in a 2+2 seat arrangement, which will give high comfort and a wide aisle though the train. In addition, the train will have large flexi-zones and broad doors for simple and effective passenger flow during rush hour. Balanced ventilation ensures
a comfortable temperature, all year around. The train will also have technology that provides good 5G coverage on board the train, and with a USB charger at each seat, it provides good opportunities for working or watching entertainment on the journey.

The local and the regional train will have similar exterior design, but the interior of the regional trains will differ from the local train, by being better adapted to longer travels with features as adjustable seats, additional toilets and more space for luggage.
The trains are universally accessible and has step free access at standards platform heights (760 mm). All trains are equipped with a lift and removable ramps that can be used on stations with other platform heights. There are at least two dedicated wheelchair spaces and a separate HC toilets in each train, and large flexizones throughout the train generally make it easier to move around for travelers with either a wheelchair, pram, bicycle or a lot of luggage.

Project status
So far, 55 trains have been ordered in the agreement with Alstom - 36 local trains and 19 regional trains. The first part of the order is for 30 local trains to replace class 69, which have passed its defined service life, and no longer satisfy the passengers' requirements for air conditioning, wifi connection, universal design etc.
The production of the new trains will start in 2023, and the trains will be servicing on the L2 Stabekk - Oslo - Ski from 2025.
The second part of the order is for 6 local trains and 19 regional trains, that will service on the regional lines Moss, Rakkestad and Ski in Eastern Norway. The first train is scheduled to be put into service during the latter half of 2026.

Illustrations of the interior design of the new Coradia Nordic can be found here.
Planned progress
2023: Production of the new trains will start in 2023.
2024: The first trains are due in Norway for testing, including winter testing at Finse to ensure that the train is well suited for the harsh Norwegian weather and climate conditions.
2025: The trains will be put into service on the Østfold Line.

2027: Delivery of the last train in the second order from Alstom.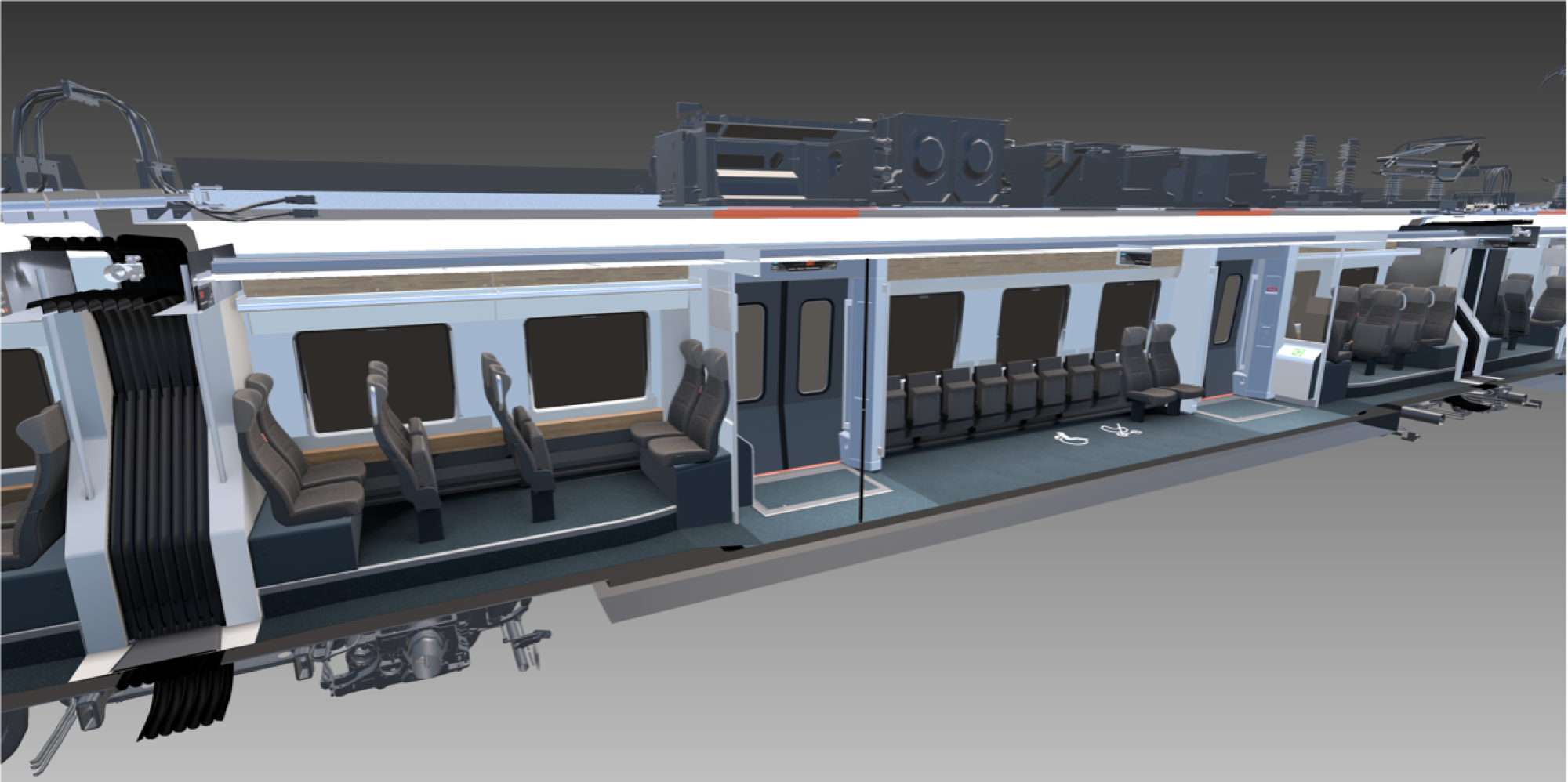 Example of a train carriage set up.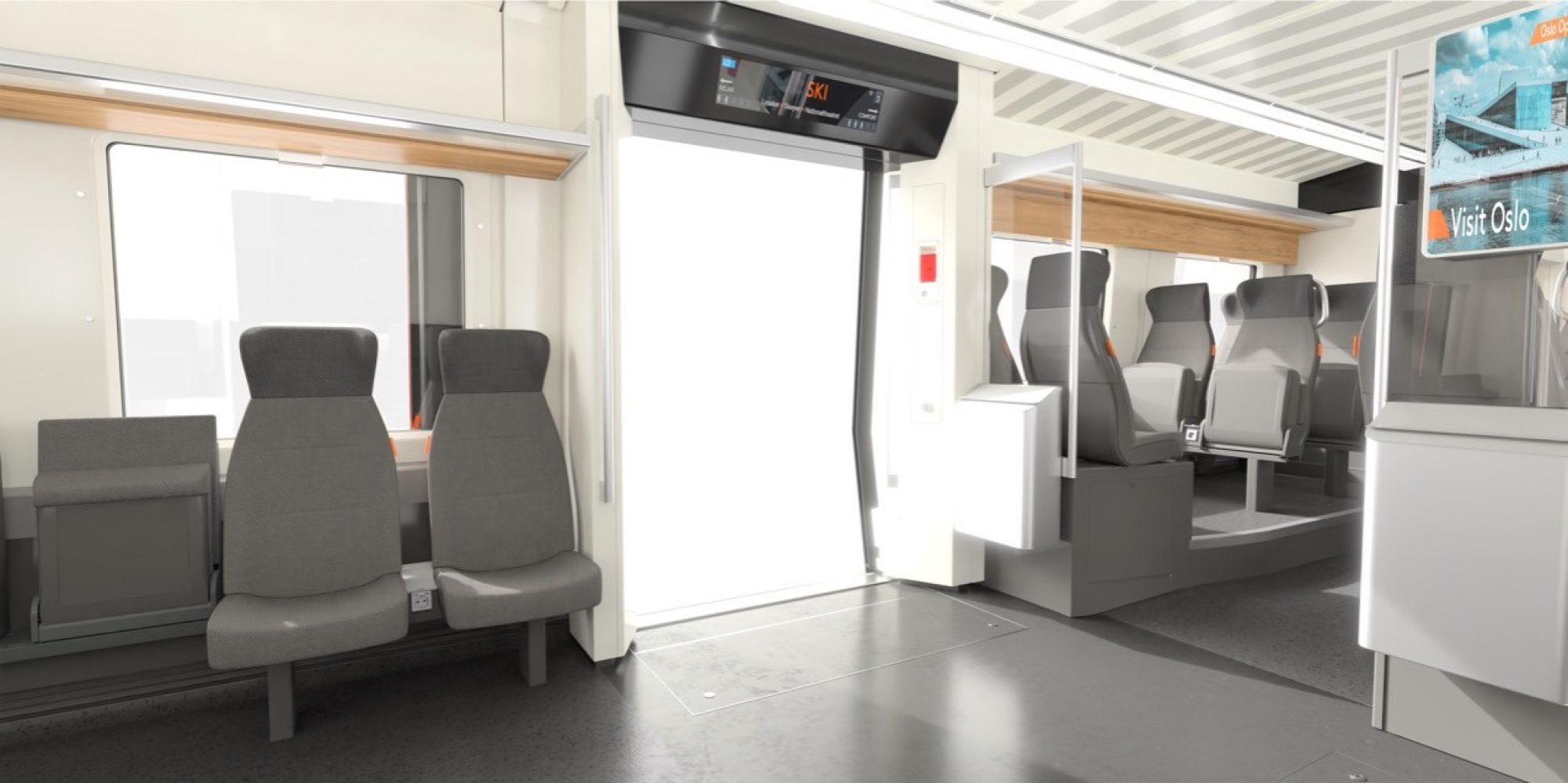 Broad doors for effective passenger flow.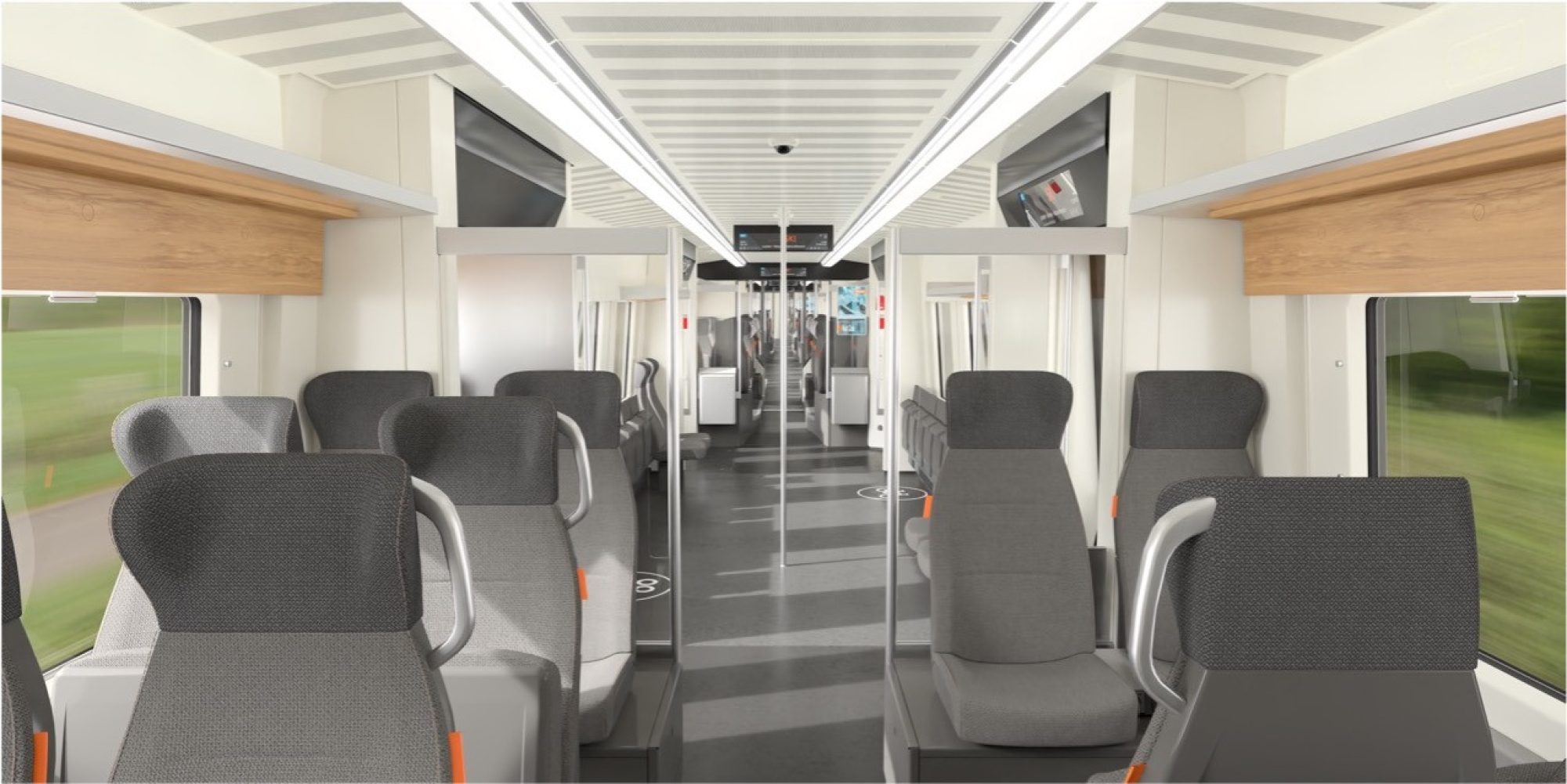 Wide aisle though the train with comfortable seats on each side.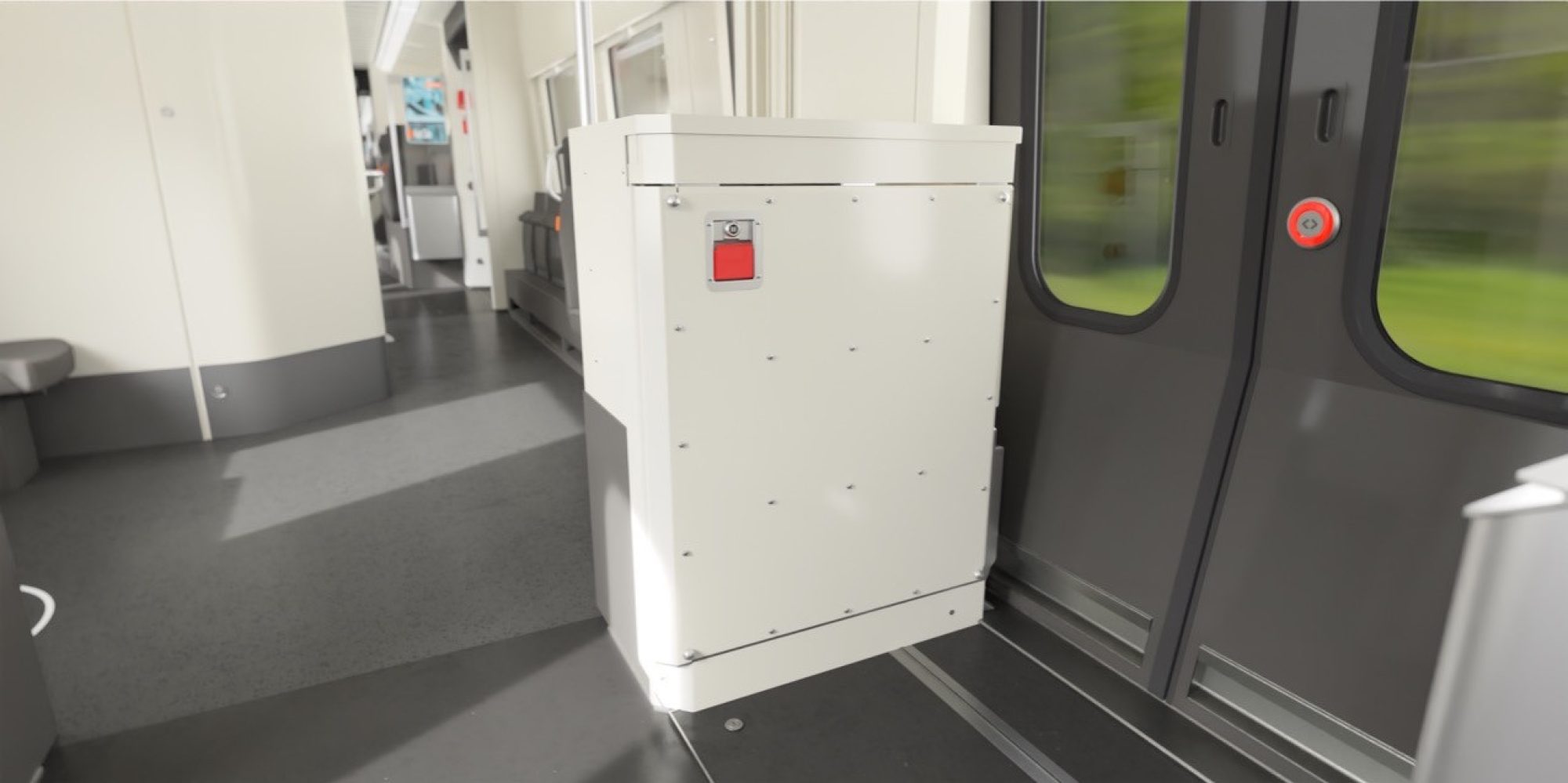 All trains are equipped with wheelchair elevator to be used at stations without standard platform heights.
Illustrations: Alstom.