Norske tog has entered into an agreement with Alstom to purchase 25 new Coradia Nordic trains
In January 2022, Norske tog entered into a framework agreement with Alstom with the option of purchasing up to 200 local and regional trains. 30 local trains were ordered last year, and with this additional agreement, Norske tog has ordered a total of 55 trains from Alstom.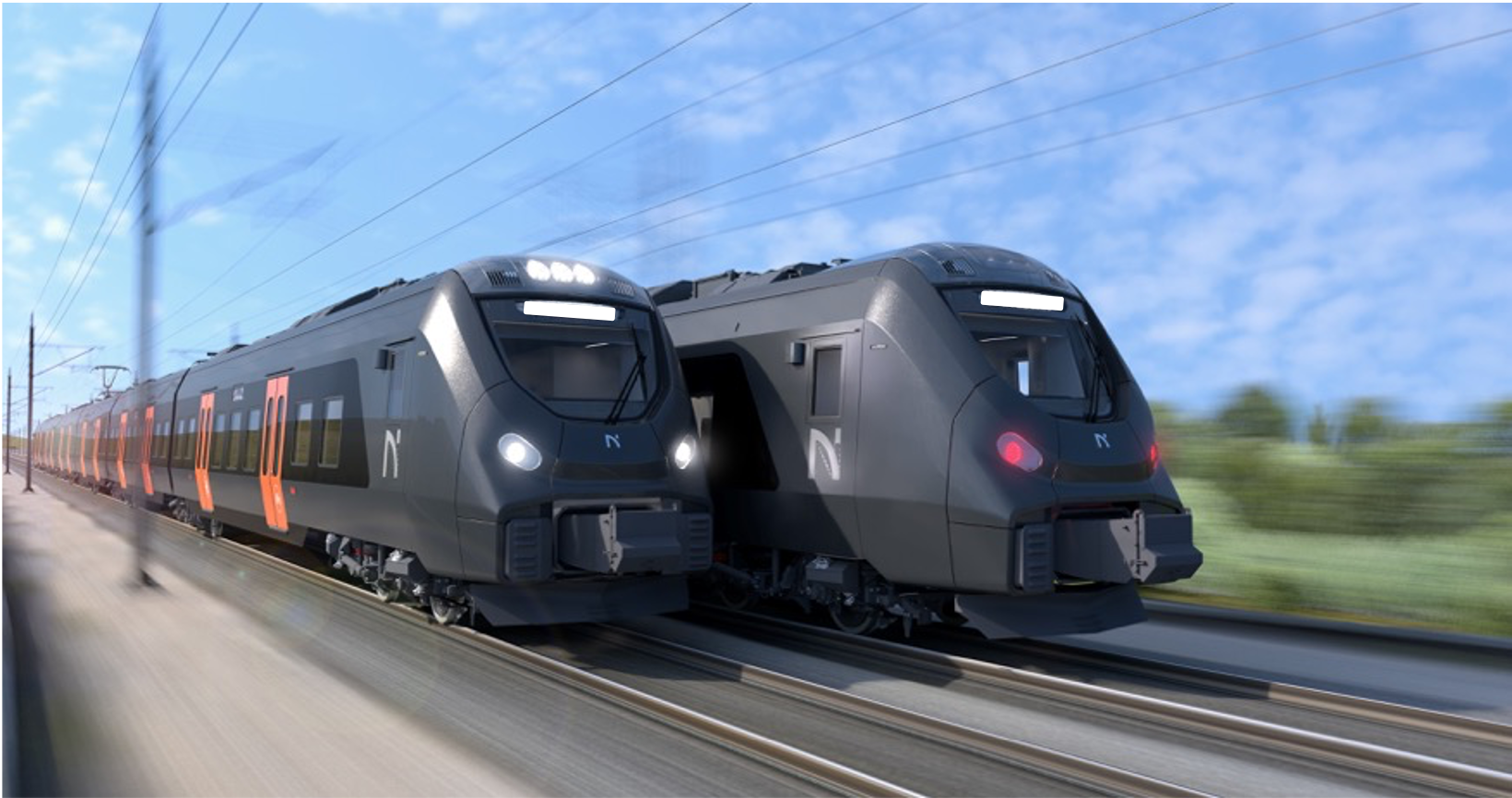 - We look forward to the delivery of additional new trains from Alstom. The new regional trains will service the lines to Moss, Rakkestad, and Ski, and will increase train capacity in the Oslo region. The trains will be important in the daily lives for many commuters, and will make the journey better, says Øystein Risan, CEO of Norske tog AS.
The first order of 30 trains is currently in production and will be delivered from the end of 2025. The new regional trains which are now being ordered are planned to service on Norwegian train lines from 2027.
- We are grateful for the opportunity to deliver the next order within the framework agreement with Norske tog. The new trains from Alstom will increase the capacity on the busiest lines in the Oslo area and allow more people to travel in an environmentally friendly manner. As a passenger, you will get a more comfortable journey, says Carl Åge Bjørgan, CEO of Alstom Transport Norway.

Customised for the Norwegian railway
Norske tog's Coradia Nordic trains are specially adapted to the Norwegian railway network and to the Norwegian climate conditions. The newly ordered regional trains can reach a speed up to 200 km/h. Each train set of the new regional trains will, like the local trains, consist of six high-capacity carriages. The trains are also equipped with the ERTMS system, which is the new European digital signal system that is currently being rolled out on the Norwegian railway network.