Norske tog is a leading specialist environment within the purchasing, adaptation and management of railway vehicles.
Norske tog follows technological developments, is familiar with the international railway industry and has expert knowledge of Norwegian conditions.
The company's activities comprise of procuring, owning and managing rolling stock for passenger train transport in Norway. Our rolling stock shall be offered on competition-neutral terms to the train operators servicing the different Traffic Packages.
Norske tog AS is 100% owned by the Norwegian Ministry of Transport and Communications, which we also have an advisory function to. The company is a Category 2 company, which means that the state has sector policy objective for the ownership.
Business model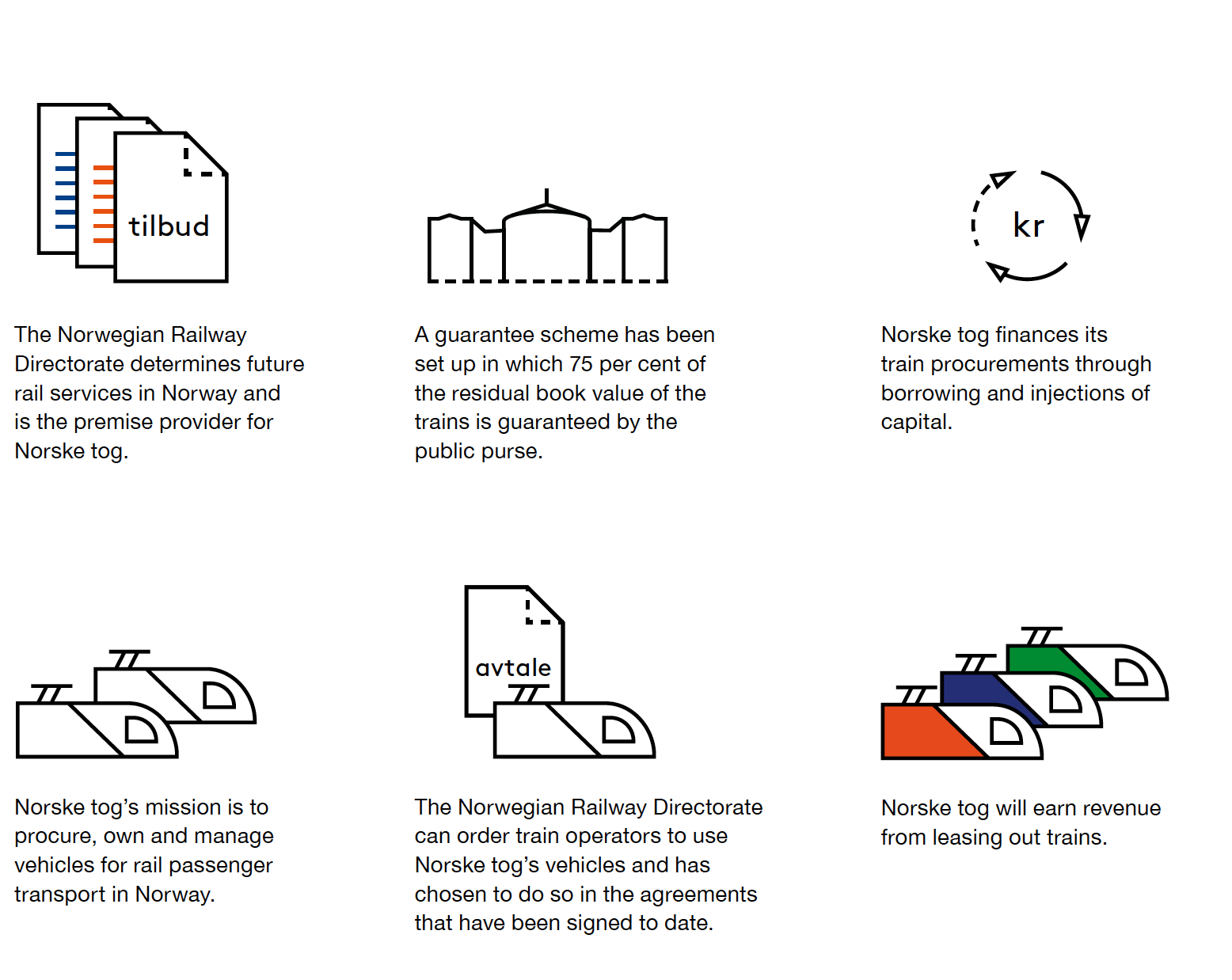 Vision
Norske tog shall be a leading, future-oriented and financially sound company that provides a sufficient number of safe, reliable and up-to-date passenger train vehicles.

By so doing, the company shall help to make passenger train transport attractive in Norway and contribute to «The Green Shift».
Our goals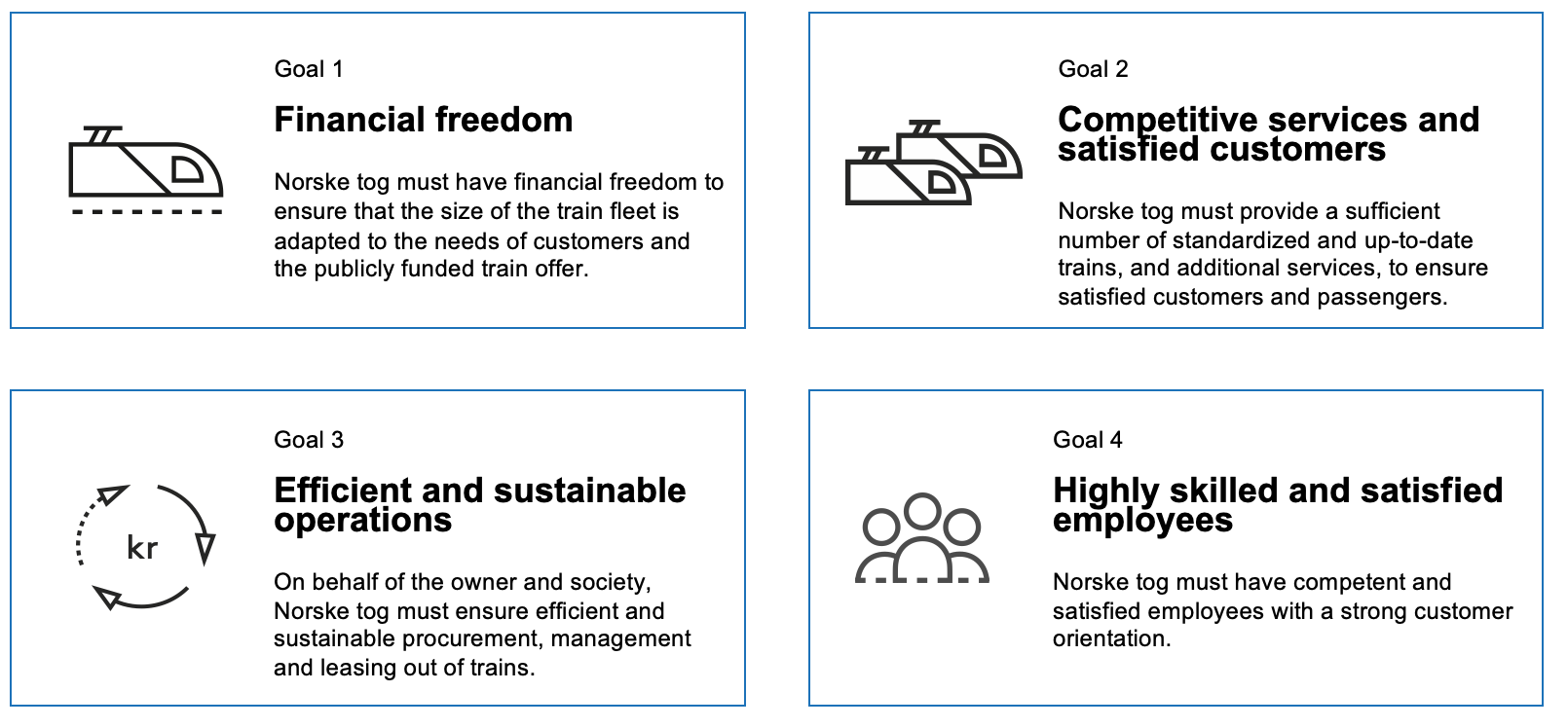 Responsible procurements
Norske tog works to ensure accountability in our operations and supply chain. Through responsible purchasing and supply chain management, we will ensure that our acquisitions respect human rights and assume corporate social responsibility.
Due diligence assessments, including Integrity Due Diligence, are carried out for projects above NOK 1 billion and in some cases, based on concrete assessments, for projects under NOK 1 billion. Acquisitions with a high inherent risk related to human and employee rights, the environment or society are prioritised for further mapping/follow-up regardless of value.
The Board of Norske tog AS
| Role | Name |
| --- | --- |
| Chairman of the Board | Jan Morten Ertsaas |
| Board member | Espen Opedal |
| Board member | Anita Meidell |
| Board member/employee representative | Vidar Larsen |
| Board member/employee representative | Ole Høgtun |