New long-distance trains
Several of the current long-distance trains are more than 40 years old and approaching the end of their service life. Norske tog have entered into an agreement with the Swiss train manufacturing company Stadler to acquire 17 new long-distance trains, with an option to buy up to 100 trains in total.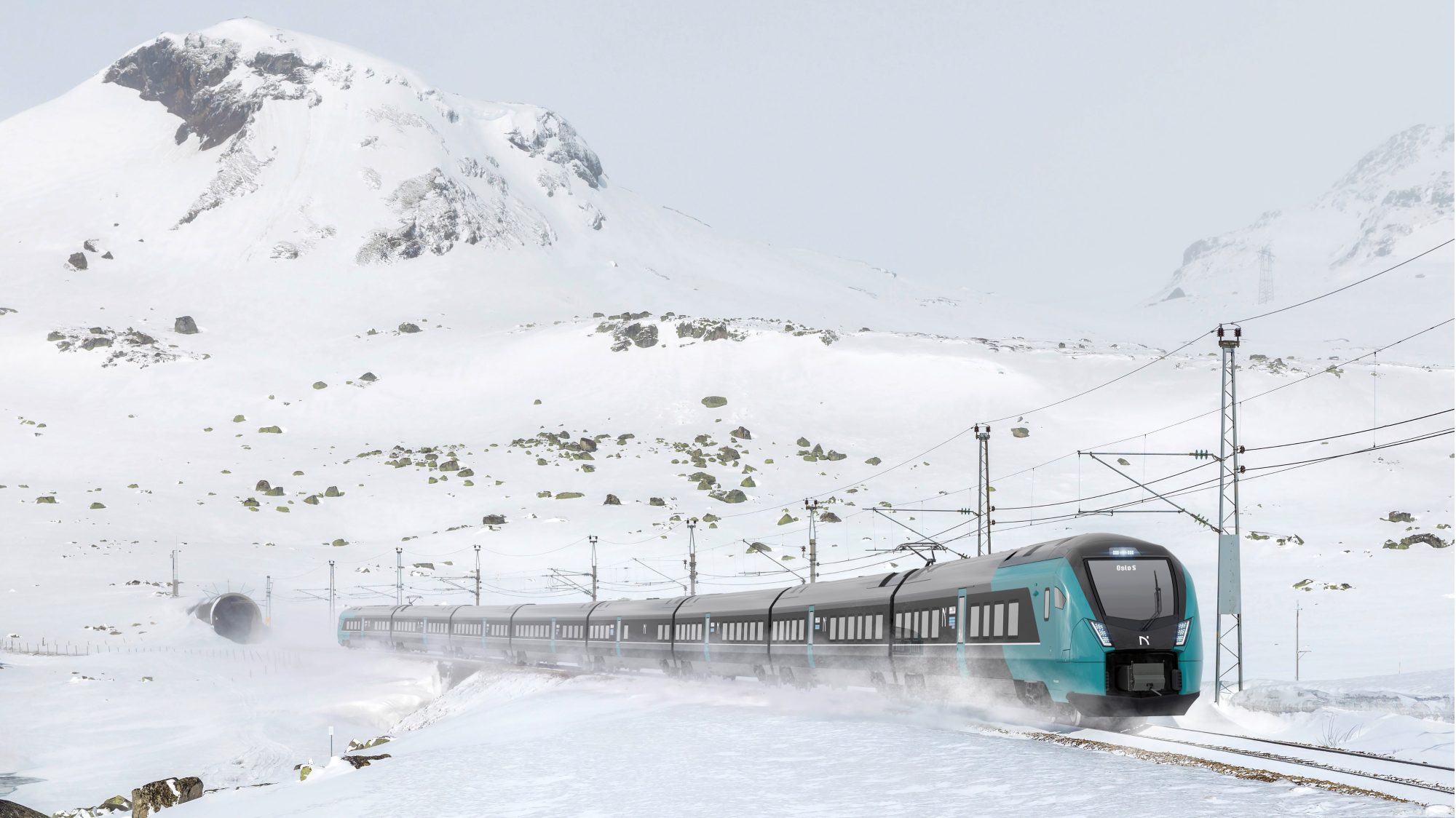 Project overview
The primary objective of the project is to procure new long-distance trains to service on the Dovre Line, Bergen Line, Sørland Line and Nordland Line. The new trains will replace the current long-distance trains when they reach their technical life expectancy, and the trains servicing the Bergen Line are planned to be replaced first. In addition, the new trains will also strengthen the train service in line with the Norwegian Railway Directorate's estimated growth.
Project status
Four manufacturers were qualified for the tender competition to supply new long-distance trains. The Swiss train manufacturing company Stadler won based on a total assessment of cost and quality criteria. The contract was signed 8 March 2023, and has a cost estimate of NOK 8 MRD.
The new long-distance trains – FLIRT Nordic Express – is developed from Stadler's best-selling train model FLIRT (Fast Light Innovative Regional Train) and is customised to the Norwegian conditions. Each train set will consist of 8 carriages with a total capacity of up to 542 seated passengers and have a top speed of 200 km/h.
FLIRT Nordic Express will offer both reclining seats, flexible sleeping compartments, bistro, family areas, and lots of space for luggage. The passengers can enjoy accommodation options for sleeping, with both reclining seats, 2-bed sleeping compartments and 4-bed sleeping compartments. During daytime, the sleeping compartments can be used as private seating groups for both families and business travellers. The reclining seats can be used both during the day and night.
The new trains will be universally accessible according to the current railway standard (TSI PRM). There will be two easy and effective wheelchair elevators in each train, flat floor and no steps throughout the train, four designated wheelchair spaces and HC-toilets. Wheelchair users will be able to access both the bistro and the sleeping compartments.
Norske tog acquire trains for both electrified and non-electrified lines, including bimodal trains.
Planned progress
2024: Production start of FLIRT Nordic Express
2025: The first train will arrive in Norway for testing.
2026 (December): The first new long-distance train will be put into traffic on the Bergen Line.