New reclining seats on all long-distance routes
Next year will see the installation of new reclining seats on all long-distance railway lines in Norway. This will be a supplement to the sleeping carriages, and will provide travellers with an improved, more comfortable night service. Today will see Minister of Transport Knut Arild Hareide testing out one of the new recliners.
Passengers on the Sørland Line will be able to enjoy the fruits of a new night train product as soon as February/March 2022. Train operator Go-Ahead will be offering passengers this option on their night trains. The overnight services between Oslo and Stavanger will also be adding 60 of these comfortable reclining seats, divided between two carriages, which will supplement their current sleeper carriages.
Next summer, the Nordland and Dovre Lines which are operated by SJ Norge will also see a four carriages fitted out with 30 reclining seats each, with a total of 120 recliners available on the routes. These seats will be available for both the day and night services. In the autumn of 2022, passengers on the Bergen Line which is operated by Vy will also see an improvement to night train services. A total of 46 flatbed seats that allow for the back to be fully reclined will be installed across two carriages - with 23 in each.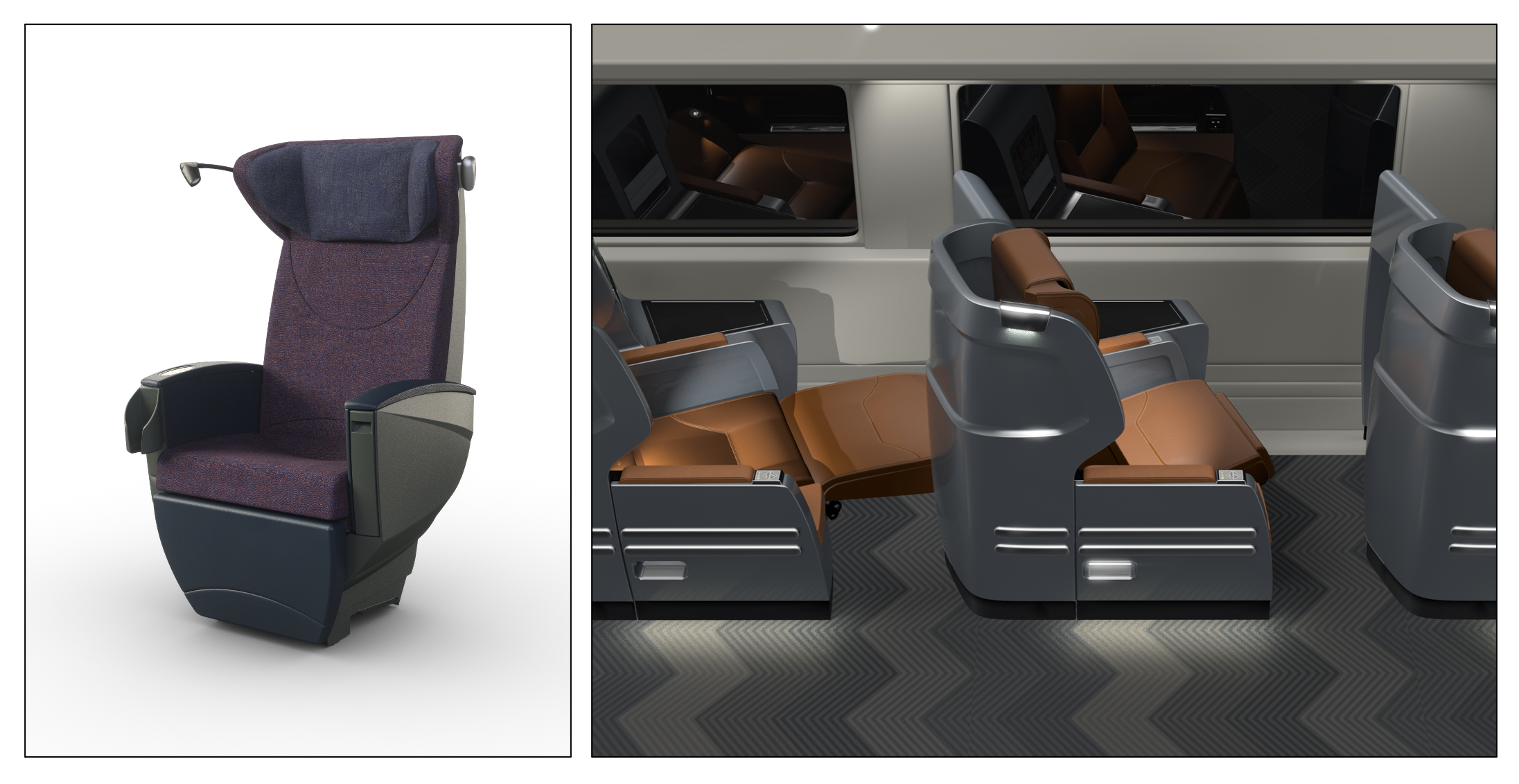 After a competitive tendering process, Norske Tog, which owns the passenger train stock in Norway, has procured and will install the 226 new reclining seats, split across eight carriages. The reclining seats will be an additional option to the 20 already available sleeping carriages.
Hareide satisfied
The new reclining seats have come as a result of Parliament's extraordinary allocation of NOK 80 million to help improve the night train services on offer for travellers.

- I am delighted that rail passengers will now be able to benefit from an improved night train service featuring new products. Customers have been demanding better night train services for a long time. This is a fantastic offer to all those who are seeking eco-friendly ways to travel, and I am convinced that this will lead to more travellers choosing to travel by train, rather than by car or plane. In order to reduce the transport sector's CO2 emissions, it is crucial that more people choose to travel by train, says Minister of Transport Knut Arild Hareide.
- The new recliners are wide and can be reclined either to 45 degrees or completely flat, says Hareide, who will be trying out the flatbed seat on Thursday.
Two suppliers
Norske Tog ran a tender on behalf of the Norwegian Railway Directorate for the procurement and as a result signed framework agreements with two chair manufacturers: these were the Czech company Borcad and the Norwegian firm Georg Eknes AS.
Borcad will supply 180 seats that can be reclined to 45 degrees. These seats are wide and comfortable, with each carriage able to accommodate 30 in total. The seats will be installed on the Sørland, Nordland and Dovre Lines.

The Norwegian family-run business Georg Eknes AS will deliver the 46 recliners destined for the Bergen Line. These chairs can be recline to a fully flat mode. Georg Eknes AS is based just outside of Bergen. Eknes has previously produced thousands of seats for local train routes for various train companies across Europe. However, in recent years, the company has been focused on providing seats for the boat industry. Their contract with Norske Tog marks the company's return to the train industry.

- We look forward to meeting the request of the train operators to provide their passengers with a better overnight service. With the new recliners, travellers will be able to sleep from A to B, in an eco-friendly and comfortable manner, says Øystein Risan, CEO of Norske Tog.
For mor information, please contact:

Øystein Risan, CEO of Norske tog, tlf 916 51 134
Cathrine Elgin, CEO of Go-Ahead Norge, tlf 916 51 202
Lena Angela Nesteby, Deputy CEO of SJ Norge, tlf 480 10 351
Yvonne Torgersen Hetlevik, Manager Vy tog Vest, tlf. 919 19 799