-A good, busy and eventful year
Norway's largest purchase agreement for trains has been signed, offers for new long-distance trains have been assessed (and contract signed in 2023), travelers have received a new and comfortable offer on board the long-distance trains, and the work to structure and focus the company's sustainability work has started. Norske tog can look back on a year in which many major and important targets were achieved, while the company delivered a positive result.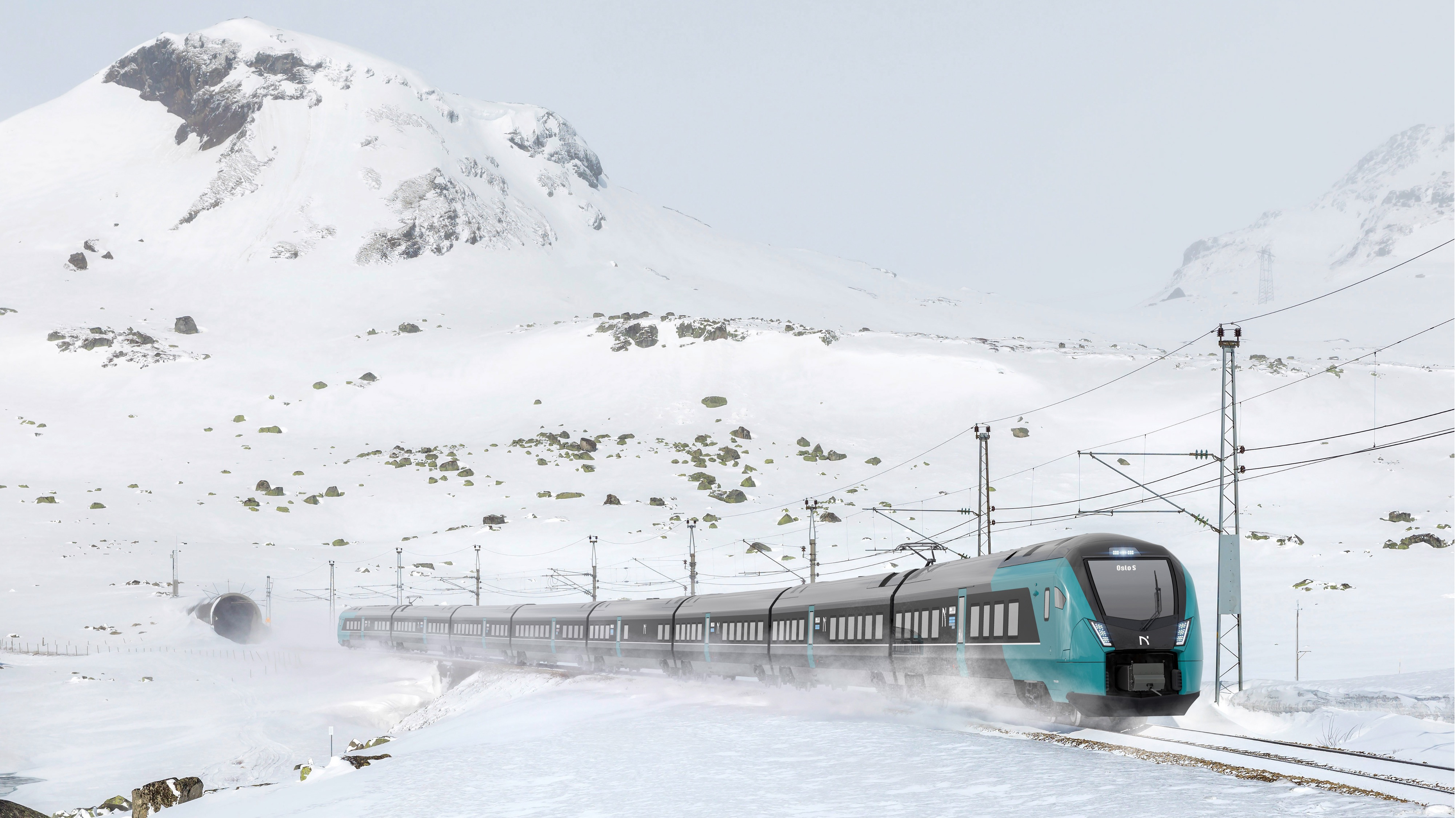 In 2022, Norske tog has a positive annual profit after tax of 106 MNOK, down from 161 MNOK in 2021. The decrease in profit is mainly due to higher financial costs and increased operating costs as a result of more modifications being carried out on the trains than in 2021.
The Norske tog CEO is very satisfied with the year that has passed.
- 2022 has been a good, busy and eventful year for Norske tog, where we succeeded well in our main mission: To acquire, own and manage trains, says Øystein Risan, CEO of Norske tog.
Modern trains for an entire generation
There has been a lot of activity during the past year, with the acquisition of both new local and long-distance trains. In January, Norway's largest purchase agreement for trains was signed with Alstom for the purchase of 30 new local trains. In parallel, the company has been working on evaluating offers for new long-distance trains. With options, the agreements can ensure the acquisition of up to 300 new trains in total - 200 local and regional trains and 100 long-distance trains.
-With the FLIRT trains we already own, and the planned acquisitions in place, we will have a much more standardized and modern train fleet. When all the new trains have been delivered, we will probably have secured modern trains for an entire generation, says Risan.
And in anticipation of the new trains, the Norwegian train passengers received in 2022 a completely new offer on board the long-distance trains: 226 comfortable recliners spread over eight carriages that operate on the Nordland Line, the Dovre Line, the Bergen Line and the Sørland Line.
- The recliners have been a success, and travelers are now asking us to install recliners in more carriages, says Risan.
A more sustainable passenger transport
There is a need for comprehensive measures in the work to move transport from car and plane to rail so that the rail service can contribute to a much greater extent to achieving the goal of reducing greenhouse gas emissions. Norske tog play an important role in the work to make passenger transport in Norway more sustainable.
In the past year, the company has invested a lot of resources in developing a sustainability strategy for the company, in order to focus the sustainability work on a few priority areas where Norske tog has a particularly good opportunity to influence.
- Our most important contribution is to acquire and manage a sufficient number of timely trains to make the train a preferred means of transport. We will replace old trains with electric and bimodal trains, we will unleash the potential in reducing energy consumption and optimizing maintenance, and we will think circularly throughout the train's lifetime. In addition, we will make stricter demands on our suppliers in terms of climate, environment, and human and worker rights, explains Risan, when asked what the main lines of the new sustainability strategy are.
Satisfied employees
Norske tog has been very successful in recruiting, training and on-boarding new employees in the past year. 11 new employees have joined the company. The increase in the number of employees is a conscious effort to ensure enough and correct competence and capacity to carry out and follow up the procurement processes for new local trains and long-distance trains, as well as to strengthen the administrative work.
- I am proud that we have succeed in attracting new, young and highly competent employees, and not least that we have a good working environment where the employees thrive, concludes Risan.
Read Norske tog's 2022 annual report here.
Contact person