User testing seats for the new long-distance trains
Norske tog have invited passengers, train operators and train enthusiasts to test seats for the new long-distance trains, FLIRT Nordic Express. And the panel's feedback is clear – they want adjustable seats.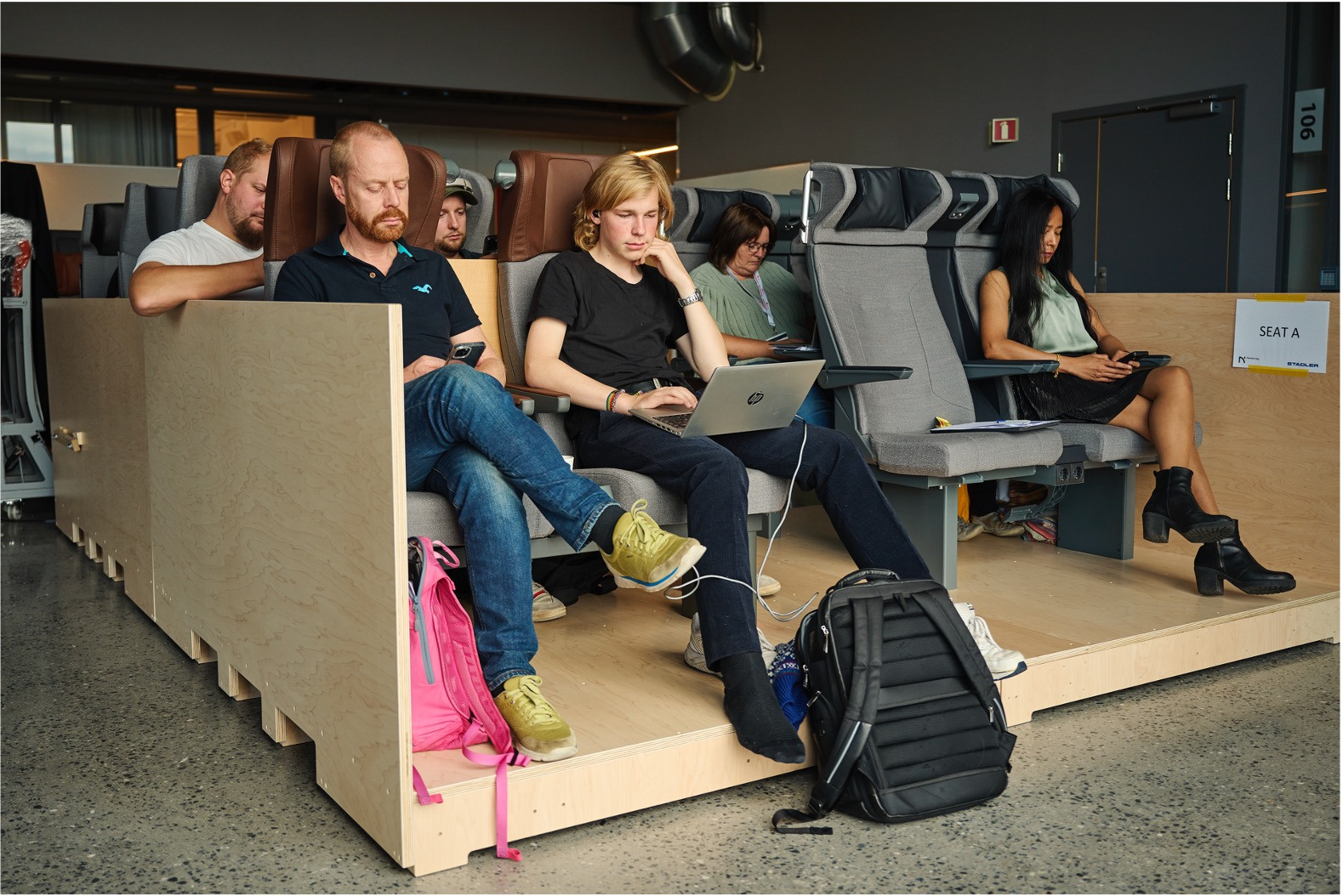 Work on the long-distance procurement is progressing well, and the project is currently working on designing the train seats. Choosing trains seats is exciting, important and not least difficult, as we all have different bodies who reacts differently to whether a chair is comfortable or not.
- The new long-distance trains will service on Norwegian rail track for more than 30 years. Therefore, it is important to ensure that the seats are as comfortable as possible for as many people as possible, in order to increase the number of travelers who choose to travel by trains rather than by car or by flights, said Sille Svenkerud Førner, project manager of the new long-distance procurement.
Therefore, Norske tog have over the last couple of weeks invited people with different height and body figure to test the seating comfort on samples from three different suppliers.
Many considerations
There are many considerations that must be taken into account in the designing of train seats. There are clear limitations when there are to be two seats on each side of the aisle, while at the same time having an aisle that is wide enough, whether you are onboard personnel, or if you carry several items of luggage. The goals is to find a compromise between wide, comfortable seats, comfortable armrests, some air between each seat and an aisle that is large enough to easily move around.
- It is crucial and highly valuable to get feedback for a sample of different people on how they experience the comfort of the chairs, says Alexander Schybergson, industrial designer for the new long-distance trains.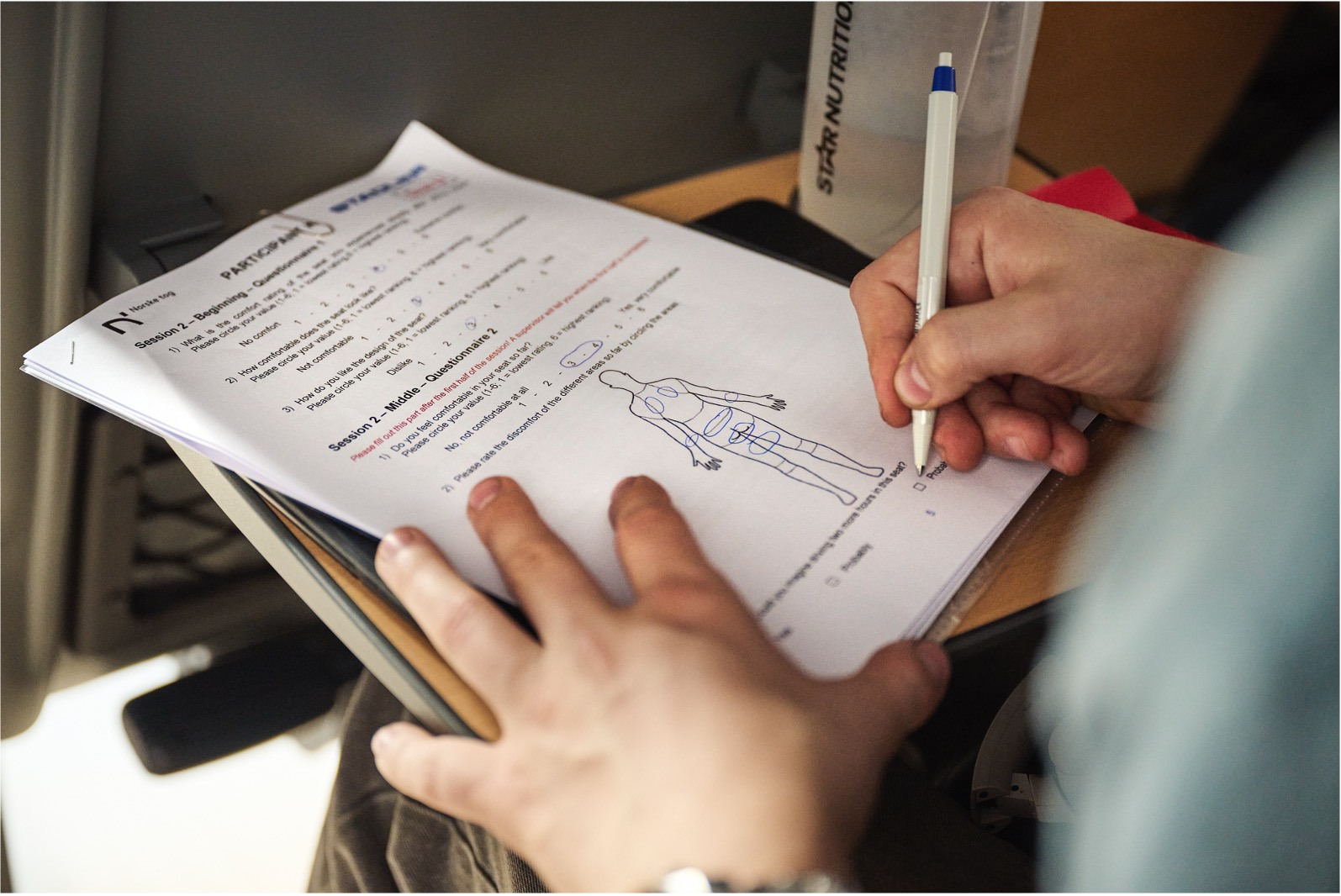 Adjustability important
Norske tog is satisfied with the feedback they have got from a unified test panel consisting of train operators, passengers, and train enthusiasts.
- The opportunity to adjust the seat, the back and the neck support to make the seat comfortable for longer travels and in order to sleep well is the recurring theme in the feedback, the industrial designer explains.
Taking the feedback into account, Norske tog will choose a supplier which they will work closely together to design seats that is comfortable on longer travels for as many people as possible.
Below you will find a short video from the seat testing with passengers.
Contact person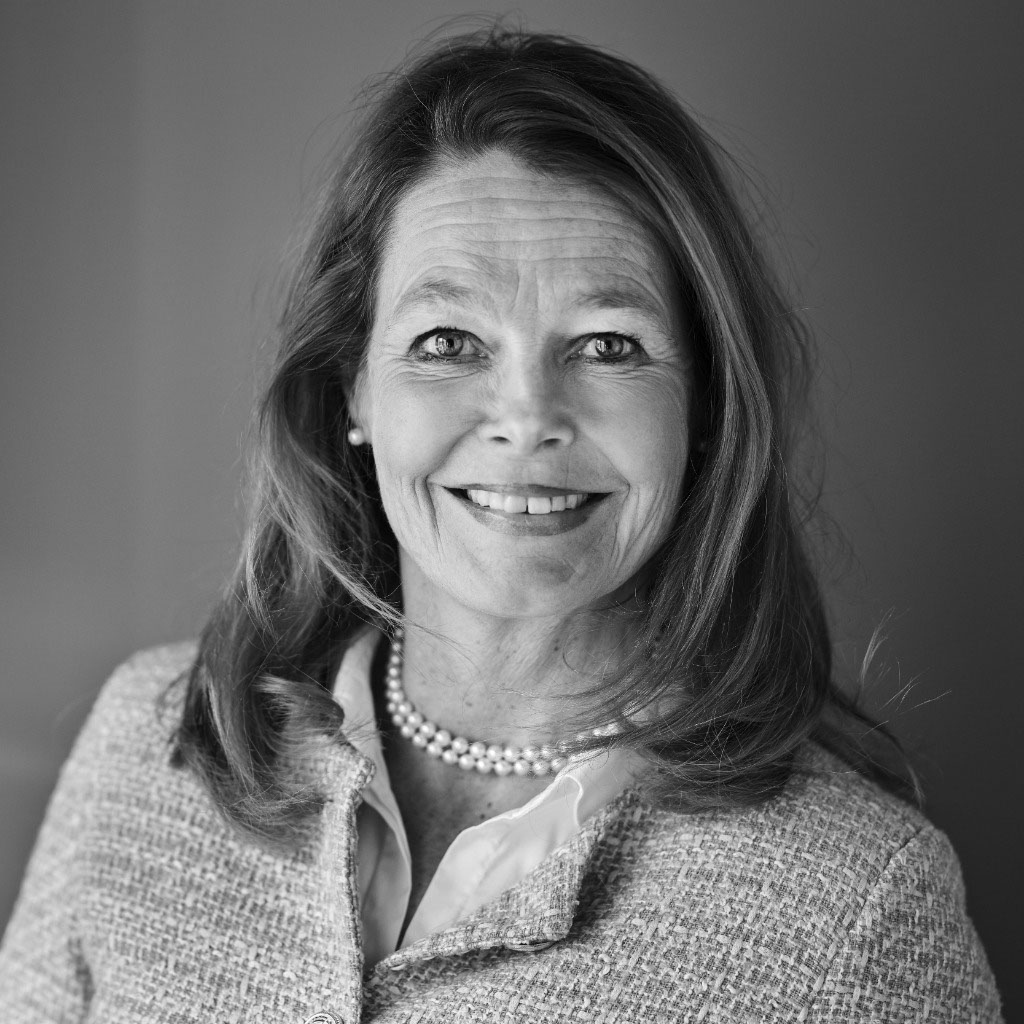 Sille Svenkerud Førner
Senior project Manager