BS92
BM92
Class 92 is a diesel motor coach consisting of two carriages with traction on one of the carriages.
The train sets are produced by Duewag in Germany. In total, 15 trainset were produced and delivered between 1984-1985.
From 2004 to 2006, the trainsets were upgraded with new interior. A technical upgrade was conducted between 2009 to 2011.
The train class services as local trains on the Trønder Line, the Meråker Line and the Røros Line.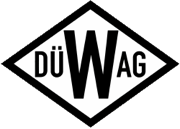 ---
Duewag 1984 – 1985
Facilities
Performance
Technicals specifications
| | |
| --- | --- |
| Sitteplasser komfort/1.klasse | 0 |
| Sitteplasser standard/2.klasse | 136 |
| Ståplasser, antall. Klappseter i bruk | 92 |
| Ståplassareal, klappseter ikke i bruk | 23 |
| Klappseter (folde og klapp) | 7 |
| Rullestolplasser | 1 |
| Rullestolheis | 0 |
| Sykkelplasser | Ja |
| Soveplasser | 0 |
| Sovekupeer | 0 |
| Toalett (lukket system) | 2 |
| Toalett (åpent system) | 0 |
| HC-toalett | 0 |
| Famileavdeling, antall plasser | 0 |
| Resturant (antall plasser) | 0 |
| Betjent kiosk | 0 |
| Automat | 1 |
| Informasjonssystem | Ja |
| WIFI | Ja |
| HVAC for passasjerer | Nei |
| APC | Nei |
| Trygghetskamera | 0 |
| Antall etasjer | Single |
| Førerrom | Ja |
| Overstyring av nødbrems | Nei |
| Krenging | Nei |
Cars
Sist oppdatert 13.02.2023