EL 18 is an electric locomotive which can be used as a universal locomotive in passenger and freight traffic.
The locomotives are produced by Adtranz and SLM in Switzerland. In total, 22 locomotives were produced and delivered from 1996 to 1997.
A technical upgrade of the locomotives we conducted between 2005-2006 and 2011-2014.
Today, the locomotives are used as day and night trains servicing on the Dovre Line, the Bergen Line, and the Sørlandet Line. The locomotives are also servicing on "Flåmsbanen".
The locomotives are equipped with a magnetic rail brake.
---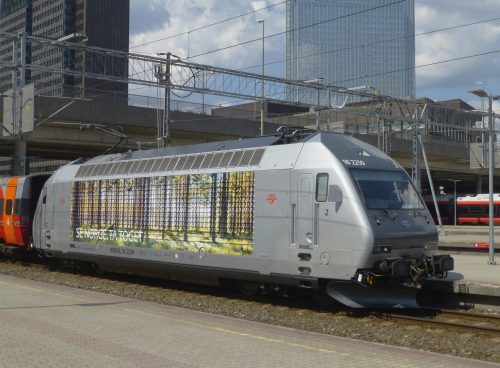 Facilities
Performance
Technicals specifications
| | |
| --- | --- |
| Toilets (closed systems) | No |
| Toilet (open systems) | No |
| WiFi | No |
| Security cam | No |
| Driver's cab | Yes |
| Emergency break override | Yes |
| Heeling | No |
Sist oppdatert 13.02.2023