Di4 is a diesel electric locomotive that can be used as a universal locomotive in person and freight train traffic.
The locomotives are produced by Thyssen Henschel in Germany. In total, 5 locomotives were produced and delivered in 1981.
An electronic and HESQ-upgrade were conducted between 2008-2011.
The locomotive class are servicing as day and night train on the Nordland Line.
Di4 was the first locomotive class with electric asynchronous engines.

---
Henchel 1980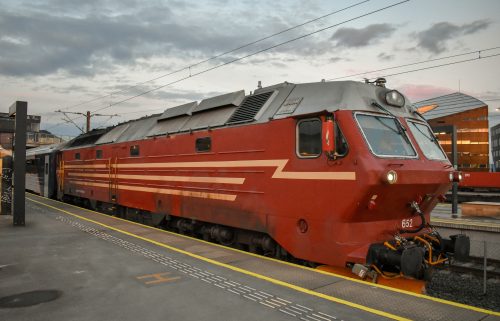 Facilities
Performance
Technicals specifications
Sist oppdatert 02.05.2023