BM93
BCM93
Class 93 is a diesel motor coach consisting of two carriages with traction on both carriages. The trainsets are produced by Bombardier Talbot in Germany.
The train class services as local and regional trains at the Nordland Line, the Røros Line and the Rauma Line.
The trainsets have low floors and active heeling.
Class 93 was the first train class in Norway with Jacobs-boggi.
---
Bombardier / Talbot 2000 – 2002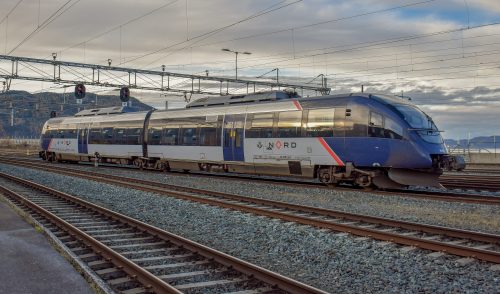 Facilities
Performance
Technicals specifications
Cars
Sist oppdatert 13.02.2023