- Significant and important targets met in 2021
The largest train acquisition in Norwegian history, a tender competition for new long-distance trains, putting the first bimodal train set into service and increased passenger comfort. Norske Tog can look back on a year of record activity levels and solid profits.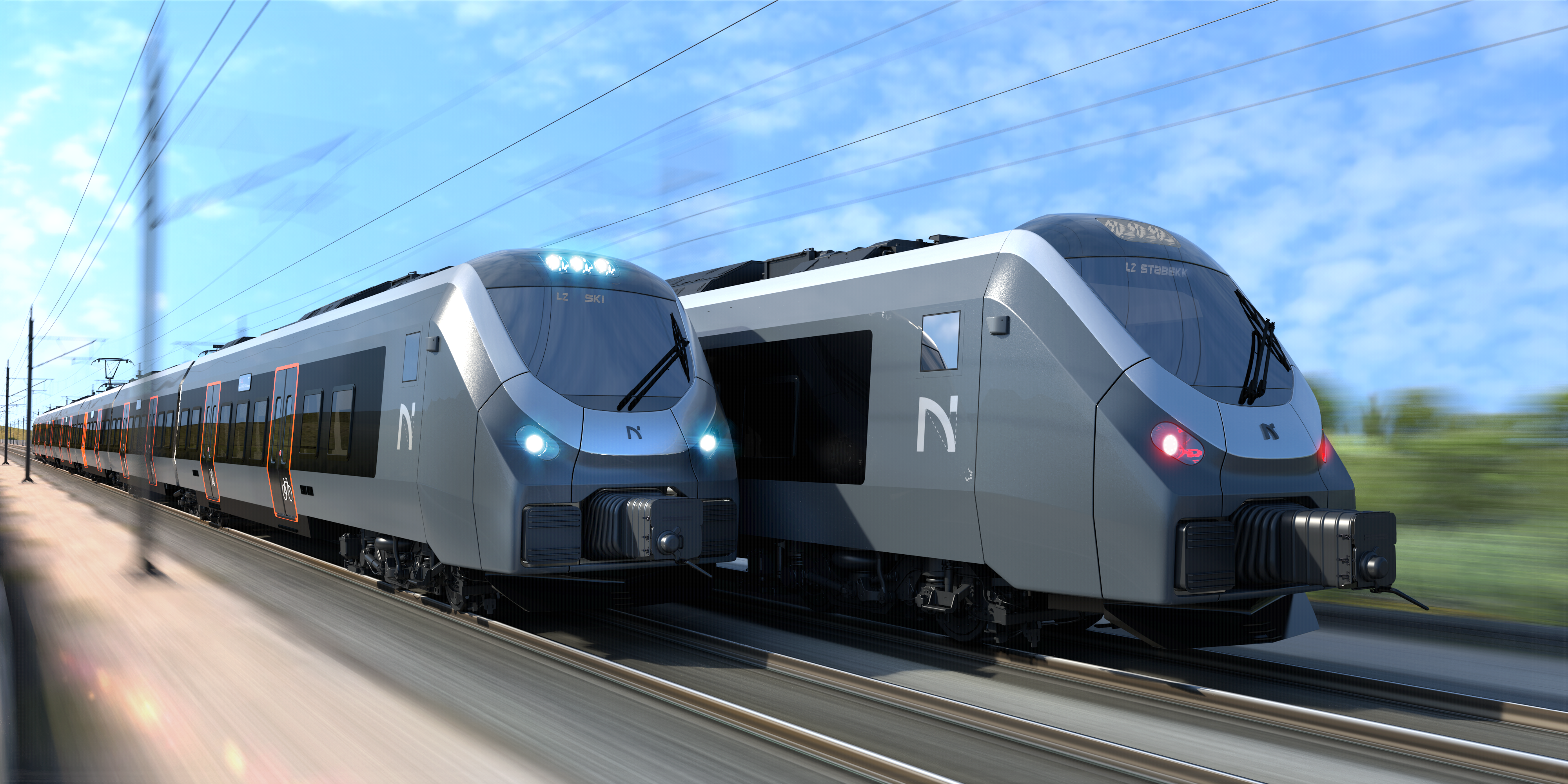 – Never before have we experienced activity levels this high. Throughout the year, the organisation grew from 39 employees to 51, says Øystein Risan, CEO of Norske tog.

– Norske Tog delivered profit for the year in line with the expectations of the owner and met significant and important targets in 2021, he adds.
In 2021, Norske Tog achieved a profit of MNOK 161 after tax, up from MNOK 99 in 2020. This increase in profits can be attributed to lower costs, largely associated with backlogs in upgrades to vehicles and lower financial costs.
Read the 2021 Annual Report here.
– This provides us with the financial freedom to invest in more new trains and an attractive railway service.
As society starts returning to normal life following the pandemic, an attractive rail service is more important than ever, Risan says.

The government is investing in the Norwegian railways and this has led to high levels of activity in the railway sector, including Norske Tog.
Record-breaking train acquisition
In 2021, Norske Tog worked on the largest train acquisition in Norwegian history. In December, Norske Tog announced that Alstom had won the contract to supply new local trains, which means that Norske Tog will initially purchase 30 local trains from the company, with an option to buy an additional 170 trains. The framework agreement has an estimated total value exceeding NOK 20 billion.
- This was a huge milestone for every railway enthusiast in Norway. We will now be able to offer better comfort, increased capacity and better network connectivity to commuters in the Oslo region, the Norske Tog CEO says.
At the same time, the company has announced a tender competition for the supply of new long-distance trains and four suppliers have now pre-qualified to submit tenders.
- Norway is home to some of the world's most spectacular train journeys. We are now challenging train manufacturers to take these journeys to a whole new level with brand new long-distance trains, says Risan.
First bimodal train sets
The work to make the railway more environmentally friendly and also more attractive to passengers continued for Norske Tog in 2021. One of the initiatives was to replace diesel trains that were more than 30 years old.
- The first bimodal train set was put into service by SJ Norge on the Trønderbanen Line last autumn. The train can be run as an electric train set on electrified lines and using diesel on non-electrified routes. Around 90 per cent of Norske Tog's train sets are electric. Our ambition is to become fully electric as soon as possible, Risan says.
Comfort on the tracks
Norske Tog has also been working on a number of specific projects aimed at improving passenger comfort. These include installing 4G amplifiers on 184 train sets to provide better coverage to passengers who work, read the news or watch films on board.
In 2021, Norske Tog entered into framework agreements for the supply of new reclining chairs with the Norwegian company Georg Eknes AS and the Czech company Borcad. These will be installed on all long-distance lines in 2022 as a supplement to sleeper cabins.

- With the new recliners, travellers will be able to sleep from A to B, in an eco-friendly and comfortable manner, says Øystein Risan, CEO of Norske Tog.
Read the 2021 Annual Report here.

Contact person