Success at a 45 degree angle
Recliners on Sørland Line are a hit success. You will soon be able to choose to travel in stress-free comfort on all long-distance railway lines in Norway.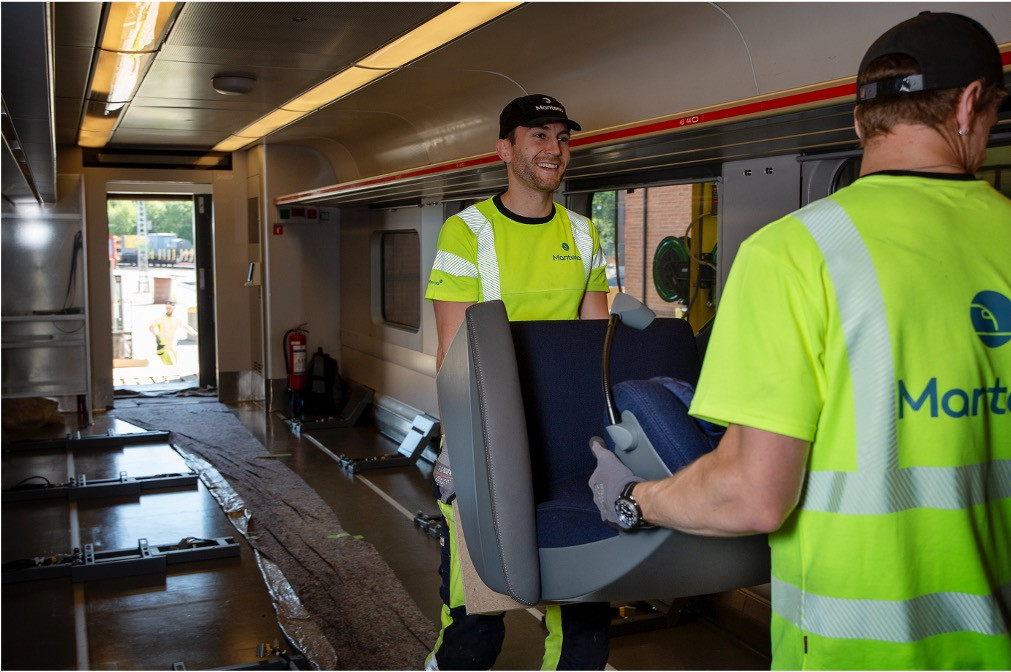 The train shed at Nyland station in Oslo's Groruddalen district resounds to the sound of hammering, pounding and screws turning. 11 craftsmen are in full swing installing a brand new on-board experience for Norwegian rail passengers.
Travellers on long-distance trains between the major cities will now be able to do so while more or less horizontal as they travel in recliners that are able to recline to flat out or a 45 degree angle.
- It's like taking the train while sitting in a "La-Z-Boy" with a footstool. The recliners are a response to what many are now demanding: eco-friendly travel by rail without compromising on comfort, says Øystein Risan, CEO of Norske Tog.
A success
Tools change hands at a brisk pace as metal housings are tapped into place using rubber mallets. The electronics are checked and wires grounded. Mantena have been awarded the contract to assemble and install the seats, and today sees the fitters on their hands and knees, as well as on their backs, as they put the finishing touches in place below the seats.
'Don't lean on the far chair! It's not been fitted yet!' comes the cry through the carriage.
The two carriages receiving their quotas of the new recliners today will be used on the Dovre Line – the long-distance route between Oslo and Trondheim. Over the course of the year, more than 230 recliners will take their places across a total of 8 train sets operating across all long-distance routes in Norway – the Nordland, Dovre, Bergen and Sørland Lines.
The first carriages entered fare-paying service in mid-May, with passengers travelling between Oslo and Stavanger on the Sørland Line the first to enjoy the benefits. GoAhead, the operator responsible for services on the Sørland Line, is very pleased with the passenger response.
- We have received a lot of positive feedback from our passengers. Many people find it exciting to try something new, some hark back to the "good old days" when all seats on trains were like big armchairs, and others have said they have found their journey to be incredibly comfortable in the new seats. Rest is a product you simply have to try in order to grasp just how comfortable it really is. We are looking forward to sharing this benefit with many more people in future, says Cathrin Elgin, CEO of GoAhead Norway.
Testing for the train of the future
The new reclining seats have come as a result of Parliament's extraordinary allocation of NOK 80 million to help improve the night train services on offer for travellers.
Czech supplier Borcad will deliver 180 recliners that are capable of tilting back by 45 degrees for use on the Sørland, Nordland and Dovre Lines. The Norwegian family-run business Georg Eknes Industrier AS will deliver the 46 recliners that go completely flat and are destined for the Bergen Line.
- These are not products taken off the shelf. On the contrary, they have been custom-ordered according to our own specifications. Now we are working together with the rail operators to test Norwegians' travel habits and preferences so that we can build the long-distance train of the future, says Risan.
Will people sleep as well in a recliner as they do in a sleeper compartment?
- That depends on the person. After all, some people sleep standing up, Risan says with a chuckle.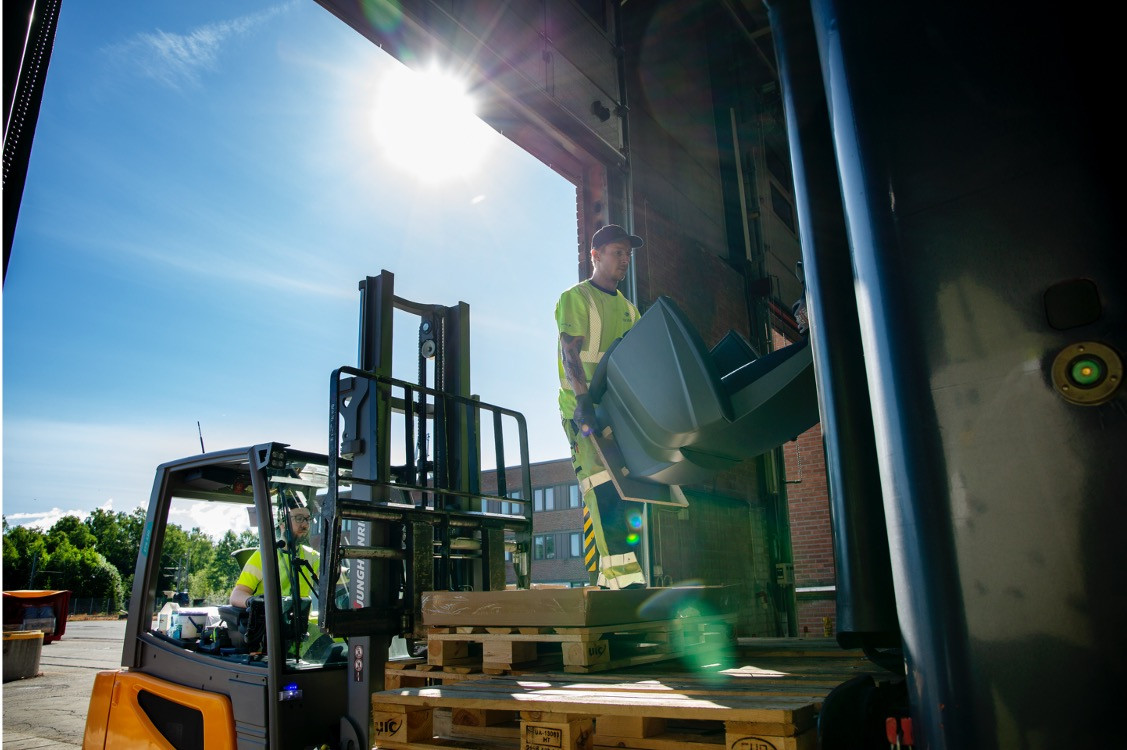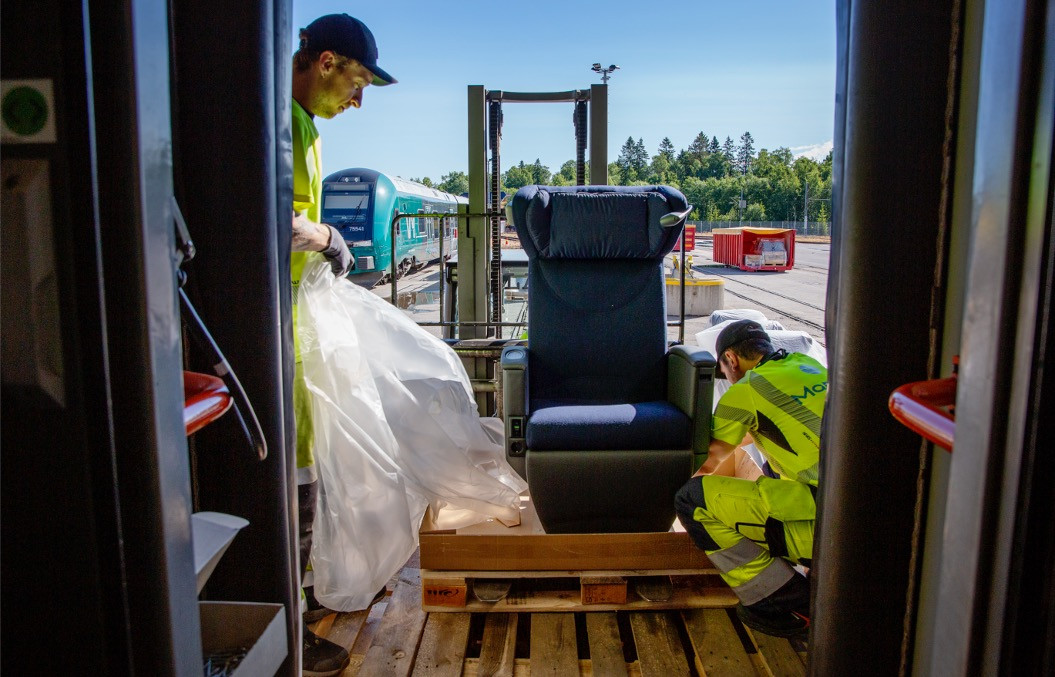 Contact person
Rune Andreassen
Project Manager